Michael Steele, former chairman of the Republican National Committee (RNC), criticized the GOP's response to the mass shootings on Sunday, calling it "unserious."
A mass shooting at Robb Elementary School in Uvalde, Texas, on Tuesday killed 19 students and two educators. In the wake of the horrific violence, Democrats and some Republican lawmakers have called for gun reform legislation in an effort to prevent future tragedies. Meanwhile, strong Second Amendment supporters of the GOP have largely blamed a mental health crisis and poor moral values ​​in the country, pushing back on proposals for tougher gun laws.
In an interview with MSNBC The Sunday Show with Jonathan Capehart, Steele was pressed by the host on why Republicans are "talking around the issue." Capehart argued that GOP lawmakers should agree that "an 18-year-old shouldn't have a weapon of war."
"The party has embedded itself in the business of guns and gun ownership. It's about the votes and the money that are garnered through this affirmative defense of all things NRA . [National Rifle Association]", replied Steele, who chaired the RNC for two years from 2009 to 2011.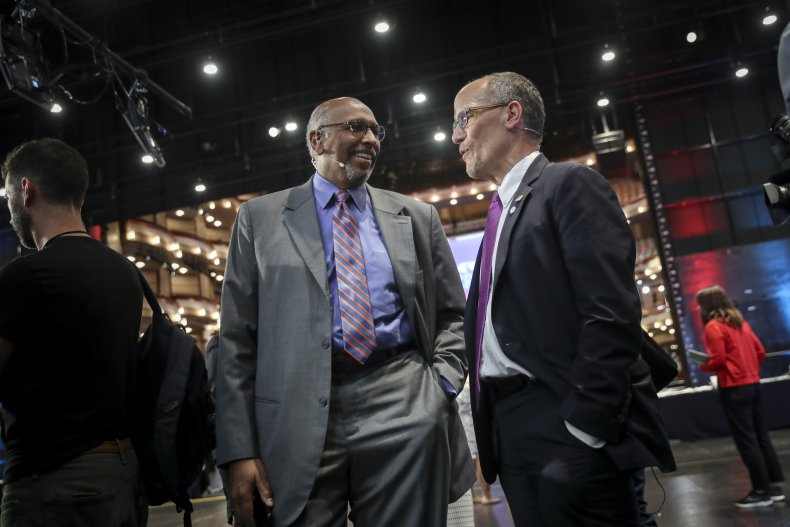 Proponents of tougher gun laws often target the NRA – the most prominent gun rights group – and its influence on politics.
"Republicans on this issue are not serious," continued Steele, a former lieutenant governor of Maryland. "They won't do anything to change the status quo," he said, dismissing ongoing talks on possible gun reform legislation touted by Republican leaders in Congress. Steele repeatedly criticized GOP officials and lawmakers during the era of former President Donald Trump.
Continuing, he said the GOP-backed talks are not a "legitimate effort to reach some kind of resolution." The former RNC chairman claimed GOP leaders were just "stalling," saying Senate Majority Leader Chuck Schumer, a Democrat from New York, should simply put the bills on the gun reform despite the so-called "negotiation".
Rep. Adam Kinzinger, a Republican from Illinois, also hit out at fellow GOP lawmakers in response to the mass shooting in a Sunday interview with CNN. State of the Union.
"What you see right now are all these politicians who are afraid to talk about the gun issue. They know it's a problem, but they're afraid to talk about it, so they get into this sanity thing," said Kinzinger, who is not seeking re-election and has become highly critical of Trump-aligned Republican leaders.
"If we think that just toughening up schools – turning schools into military camps is going to be the answer. Even if it works, which won't work. But even if it works, it's not the type of country that I want to live," the GOP congressman added.
Meanwhile, Rep. Mo Brooks, a Republican from Alabama, pushed back against tougher gun laws during an interview with Fox News Sunday. Brooks blamed mental health issues and what he described as a "decline in moral values, decline in respect for human life". The GOP lawmaker explained that he and his classmates often brought guns used for hunting to school decades ago, but it didn't lead to mass shootings like we see today .
As Steele mentioned in his comments to MSNBC, Senate Minority Leader Mitch McConnell, a Republican from Kentucky, has assigned Sen. John Corny, a Republican from Texas, to lead the negotiations with Democrats on a possible compromise. McConnell told reporters he hoped a bipartisan solution could be found.
Newsweek has contacted the RNC for comment.