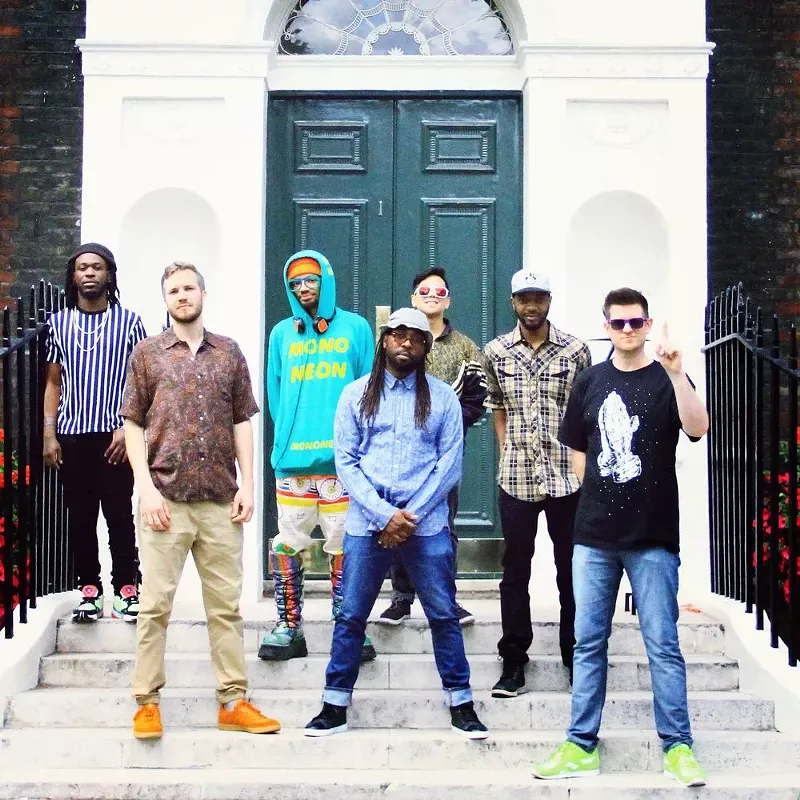 Festival season is approaching, which means getting out and enjoying live music in the sun, including the upcoming Jazzin' at the Vanity fest.
The free outdoor festival will take over Detroit's Jefferson-Chalmers neighborhood on Jefferson Ave. between Newport and Lakewood the weekend of June 19, Saturday June 18 and Sunday June 19.
For this year's Jazzin' at the Vanity, the band Ghost-Note and acclaimed jazz musician James Carter will take center stage.
Detroit saxophonist James Carter will headline Saturday. The famous jazzman has played on albums and played with Wynton Marsalis, Cyrus Chestnut, the World Saxophone Quartet and many more.
Carter will be joined on Saturday by Tosha Owens, Jessica Care Moore, the Louis Jones III Quartet, Drew Schultz, Allen Dennard and the Marion Hayden Legacy Ensemble.
Percussion band Ghost-Note merges funk, afrobeat, hip-hop and psychedelia into a unique sound that lends itself to a feel-good live performance. The band is fronted by the Snarky Puppy drumming duo of Robert "Sput" Searight and Nate Werth and are often described as "an explosion of sound", whatever that means. They will be the headliner of the Sunday festivities.
Other acts for Sunday include Brandon Williams, Miachel Zaporski & Future Visions, TBone Paxton/RJ Spangler Septet, Charles Etcherson & This Way Outt, and Perry Hughes' OGD ensemble.
The weekend will also be filled with food, vendors, a children's play area, art installations via Library Steet Collective and good vibes. More information is available at jazzinatthevanity.com.
Stay connected with Detroit Metro Times. Subscribe to our newsletters, and follow us on Google News, Apple News, TwitterFacebook, Instagram, Reddit or TikTok.