The woman tasked with reforming Sydney's multi-billion dollar toll network said the NSW government could not rush into a quick political solution despite an impending election and indicated that all options, including charges based on distance, were on the table.
The state government has come under scrutiny over Sydney's patchwork of toll roads, and the long-term agreements it has brokered that ensure the cost of using new motorways rises regularly for decades.
Ahead of next year's election campaign which is expected to be dominated by cost of living pressures, the NSW government is working on a network-wide reform plan, although Roads Minister Natalie Ward has said that there was no quick and politically expedient response to the problem. .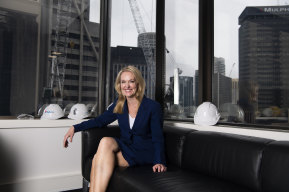 "There's no quick fix to this, we can't keep throwing it in the tall grass. We can't be afraid of reform," Ward told the Herald.
"The question is how to pay the mortgage for building critical infrastructure, such as highways, while unraveling the complex legacy of terms and conditions to create a more streamlined approach to tolling."
While the state formulates a relatively short-term measure to help ease the toll burden ahead of next month's budget, the government's major reform is still months away from completion.
The terms of reference for the review of Sydney's tolling scheme revealed that network inequality would be a key part of the investigation, while also attempting to address inconsistencies in pricing that are confusing motorists.
Ward, who was promoted to the roads portfolio at the end of last year, acknowledged the financial strain the city's toll system could have on motorists in western Sydney and said the decentralization of the city to reduce the number of people forced to travel long distances could help solve this problem. problem.