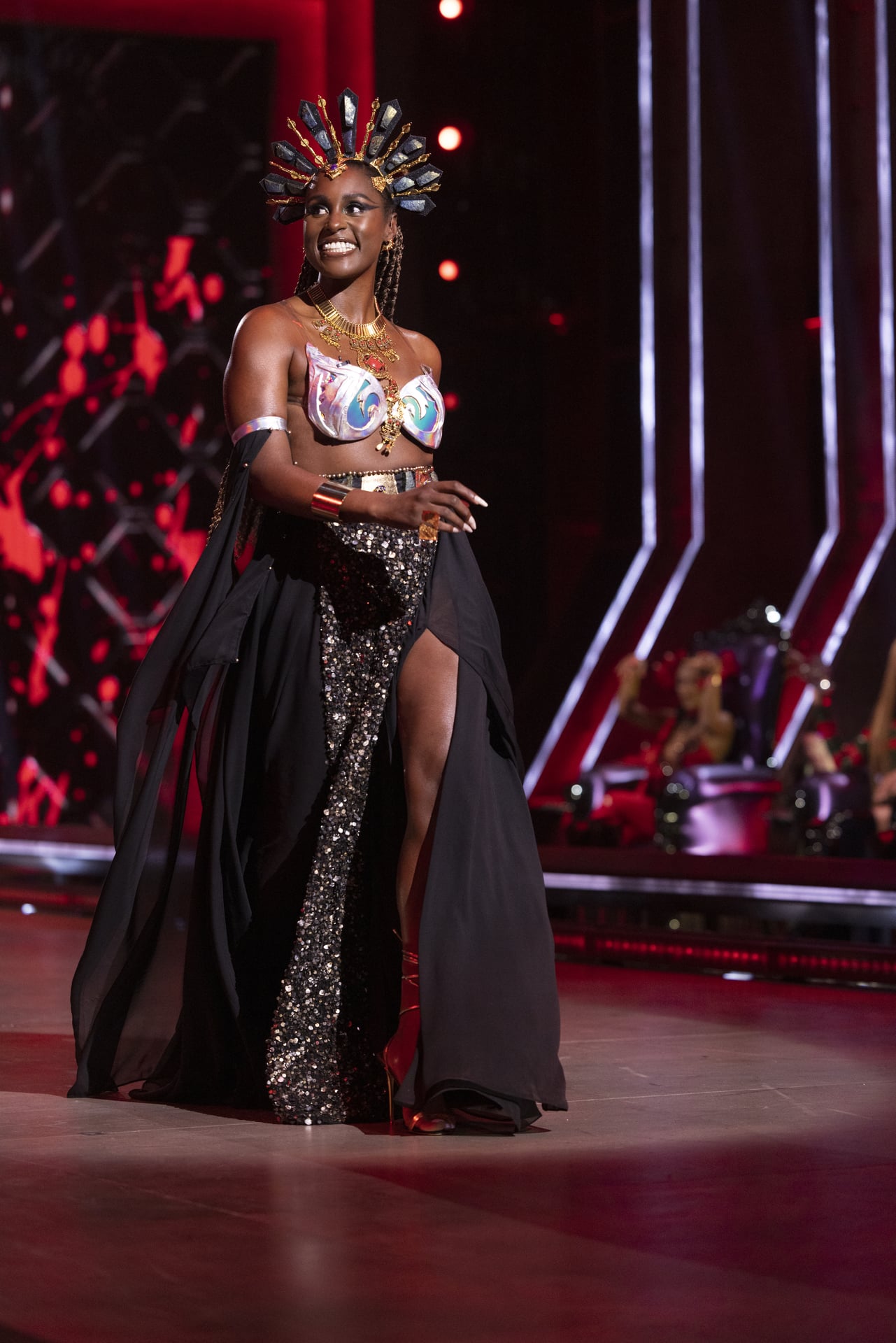 Things got spooky in the fourth episode of HBO Max's ballroom contest series, "Legendary," but guest judge Issa Rae braced herself. This week, each of the houses put on a performance piece inspired by a classic horror movie for the "Whorror House" theme. The results were the perfect blend of spooky and dazzling. However, Rae stole the show with her homage to the role of the late Aaliyah in "Queen of the Damned."
In the 2002 film, based on Anne Rice's novel of the same name, Aaliyah played Queen Akasha, the first vampire. The royal role proved the R&B singer to be a rising movie star thanks to the way she commanded the screen. Sadly, Aaliyah died in a plane crash on August 25, 2001, just months before the film was released in February 2002.
Two decades later, her performance lives on and she still inspires actors today, as evidenced by Rae's tribute to Queen Akasha in "Legendary." From the moment she walked across the stage, there was no doubting the "Insecure" designer's impersonation. From her awe-inspiring jeweled crown to her African queen-inspired jewelry and impeccable replica ensemble, Rae fully embodied the character's spirit from head to toe.
Although Aaliyah never got to see "Queen of the Damned," her love for her character suggests she'd be honored to see her performance live on. In a 2001 interview with Entertainment Tonight, the singer shared how excited she was to take on such a powerful role. "I had a lot of fun doing [Queen of the Damned]. I was very excited to be part of a vampire movie, because I've loved vampires since I was very young," she said in May 2001. "And not only was it a vampire movie vampire, it was Anne Rice."
Just as Aaliyah was a fan of vampires, Rae is a fan of Aaliyah. Before pulling off a flawless recreation of the singer's Queen Akasha costume, Rae paid homage to Aaliyah's style in 2020 when she donned a cutout yellow dress for the Soul Train Awards. The double-cut style was popularized in the late '90s by the R&B singer, as Essence points out.
It's clear that Aaliyah was a major influence on Rae, and by bringing Queen Akasha back to life on "Legendary," she subtly reminded the world just how talented the late actor and singer truly was.