Belgian Romelu Lukaku has stepped forward outside Stamford Bridge, home of Chelsea, and is close to returning to Inter Milan.
Lukaku had joined chelsea In 2011 he came from Anderlecht, Belgium, but he failed to secure a place in the starting XI to go to Everton in 2014, and from there to Manchester United in 2017 and then to the 'Inter in 2019.
And after regaining his luster with Inter Milan, Lukaku returned to the "Stamford Bridge" castle last year for a staggering sum (113 million euros), with a contract that extends until the summer. 2026.
Several outlets have recently confirmed that Lukaku is looking to return to his former club Inter Milan after a season with Chelsea in which the Belgian star scored just 15 goals in 44 games.
According to Sky Sport Italia, Inter are close to finalizing Chelsea's Romelu Lukaku deal for €8million, on top of add-ons and incentives, on a season-long loan deal, which will only include no clause linked to the commitment of the Italian. club to buy the player.
Rise and fall

Many critics said Chelsea would become one of the most serious contenders for the English Premier League title last season after signing Lukaku, and it looked like the Belgium star was set to prove those opinions valid after he scored 3 goals in his first 4. Premier League games.
But soon the honeymoon period between Lukaku and Chelsea began to fade, with the Belgian star's level drastically lowered by his lack of goals in several consecutive matches, before he suffered an injury which prevented him from playing. 6 matches, to gradually move away from the starting line-up during the months of October and November 2, 2021.
With Lukaku absent and his level fluctuating, Chelsea manager Thomas Tuchel went back to his old books, and relied on Kai Havertz as a false striker, who paid and led the team to score 20 goals and win 6 wins. in 7 matches at an important stage of the age of the season.
The Belgian star, who was infected with the Corona virus during this period to miss two games, waited until the end of December to be able to return to the starting line-up.
Despite looking for alternatives to the absence of the main striker, or who was, Chelsea suffered several blows at once as Manchester City and Liverpool managed to pull away top of the English Premier League.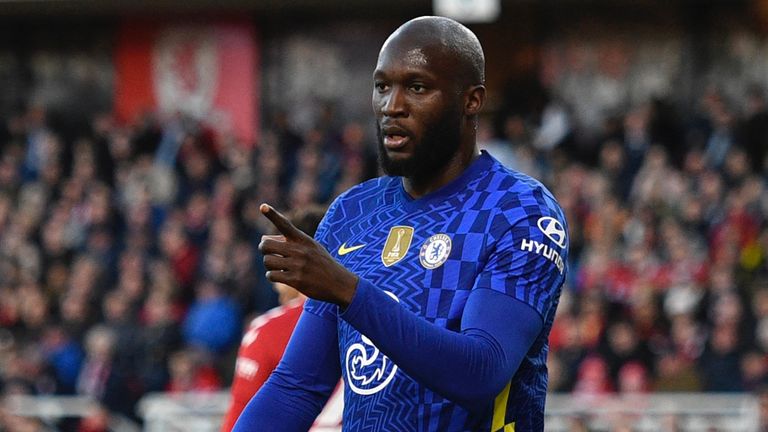 An interview that changed everything

Lukaku had returned to his level after regaining his place in the starting XI, scoring once in a 3-1 win over Aston Villa, and another in a 1-1 draw with Brighton, but he ruined it after speaking too candidly in a media interview.
Lukaku told 'Sky Sports Italia' at the end of December: "I'm physically fine, but I'm not happy with the situation at Chelsea, he chose Tochel to play with another system, I won't give up and I'll be professional. , but I'm not happy with the situation."
The Belgian star wasn't happy about that and added: "I really, sincerely hope from the bottom of my heart to come back to Inter, not at the end of my career, but while I'm still at the level to earn more. of titles."
Lukaku's statements ignited the volcanoes of anger within Tuchel, the Chelsea management and the team's fans, and caused a major crisis, which further escalated the situation that the global site "Goal" claimed that the interview had taken place 3 weeks before it was published, that is, at a time when Chelsea were behind the top of the English Premier League at the time. Only two points.
Lukaku's remarks made the headlines and caused a lot of controversy, but he was only ruled out in one match, which was against Liverpool in the league and ended in a draw (2-2), then he secured another golden opportunity by appearing in 4 consecutive games to start, against Manchester City and Brighton, Albion, Tottenham Hotspur and Crystal Palace.
Chelsea scored two wins and scored 7 points from a possible 12, but Lukaku failed to score in the 250 minutes he played (3 games he played in full and 80 minutes in Game 4 ).
The straw that broke the camel's back

Crystal Palace's match in the 26th round of the English Premier League on February 19, 2022 was the straw that broke the camel's back, not only because Lukaku didn't score there, but also because he did. seen breaking the record for the smallest number. touches by a player in a match in the history of the competition, by only 7 touches.
According to the British newspaper "Daily Mail", this figure made Lukaku unworthy of the trust that Tochel placed in him, and at best he could not adapt to the system of the German coach.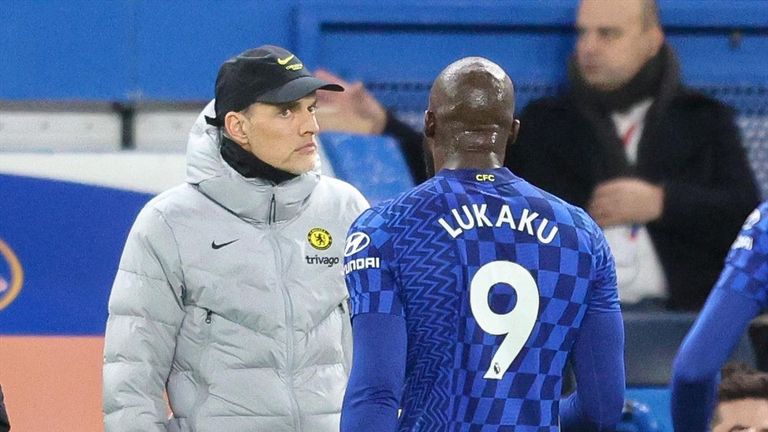 About a month before that game, photographers' lenses spotted a heated discussion between Lukaku and fellow Moroccan Hakim Ziyech, and Italian transfer news journalist Fabrizio Romano said at the time that the striker Belgian had made his decision to leave. after this argument.
It was also reported that Lukaku was looking to return to Inter Milan on winter transfers midway through the season, but the deal didn't go as he wanted, and after 3 months a conversation arose. took place between him and Simone Inzaghi, coach. of the "Nerazzurri", in which they discussed the possibility of returning.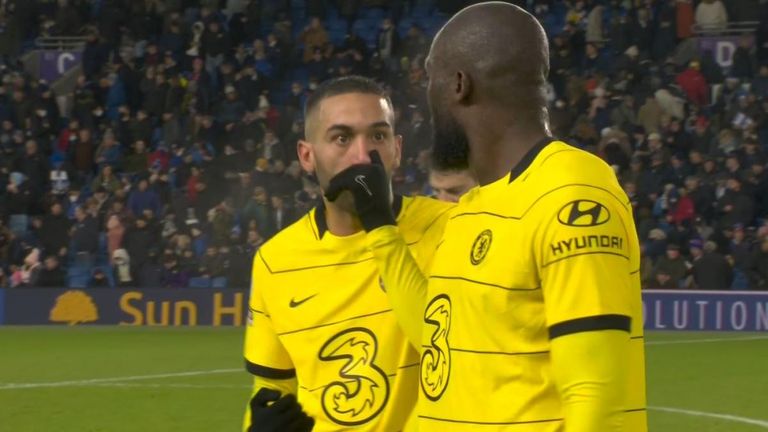 And according to what was confirmed by the 'Daily Mail', this call took place just 24 hours before Chelsea's match against guest Real Madrid in the Champions League quarter-final first leg, which the "Blues" lost by three goals against one.
Lukaku came on as a 64th-minute substitute, and the result was a 1-3 deficit for Chelsea, and the Belgian star missed two big chances from close range, and it's clear his mind was elsewhere.
The rest of Lukaku's season with Chelsea was scored in routine and easy FA Cup and Club World Cup wins, and he didn't score a goal of any significance from December until the end of the season, and although it increased remarkably at the end of the league, but this uprising came after the loss of the title and the Champions League seat became almost settled, which means that it was too late.
After looking at the timeline of Lukaku and Chelsea's relationship last season, it becomes clear that Tuchel made a good effort to make Lukaku's costly deal work, but the Belgium star wasn't responsive enough, and the injury which kept him out of action at the end of October allowed the coach to conclude the German that his team would have been better off without him.