Queenslanders
were asked to stay home amid the outbreak
COVID-19[female[feminine
cases, but people are still flocking to the queues for PCR tests, putting further pressure on the healthcare system.
It comes after a number of tests performed at a clinic run by a private operator were mislabeled, causing some people to retest and other results being delayed.
"The demand for PCR testing rapidly escalated in Queensland in December 2021 and continues to put pressure on hospital and health departments and private pathology providers, particularly at Christmas when some providers had forecast downsizing." , a spokesperson for Queensland Health said in a statement.
"The removal of the fifth-day PCR test requirement for those entering Queensland, changes to the definitions of close and casual contact, and the increased use of rapid antigenic testing will help ease the burden of testing over the years. days and weeks to come. "
Prime Minister Annastacia Palaszczuk said yesterday Queensland had secured 18 million rapid antigen tests, with small batches due to arrive in the coming weeks before a larger supply in late January.
Queensland registered 4,249 new cases of COVID-19 yesterday.
A man in his thirties who died suddenly at his Gold Coast home has been recorded as a COVID-19 death, despite being the subject of a coroner's inquest.
The man had tested positive with a rapid antigen test, but was awaiting his PCR results when he died.
Chief Medical Officer of Health Dr John Gerrard said the case was "very, very unusual".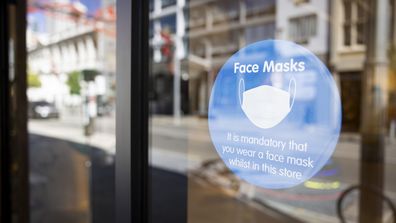 How Australia coped with the emergence of the Omicron variant
Ms Palaszczuk urged people to limit their travel and reconsider their participation in large gatherings, as the growing number of cases are expected to increase pressure on the health system in the weeks to come.
But it is hoped that the peak of the current Omicron wave can be reached as soon as possible.