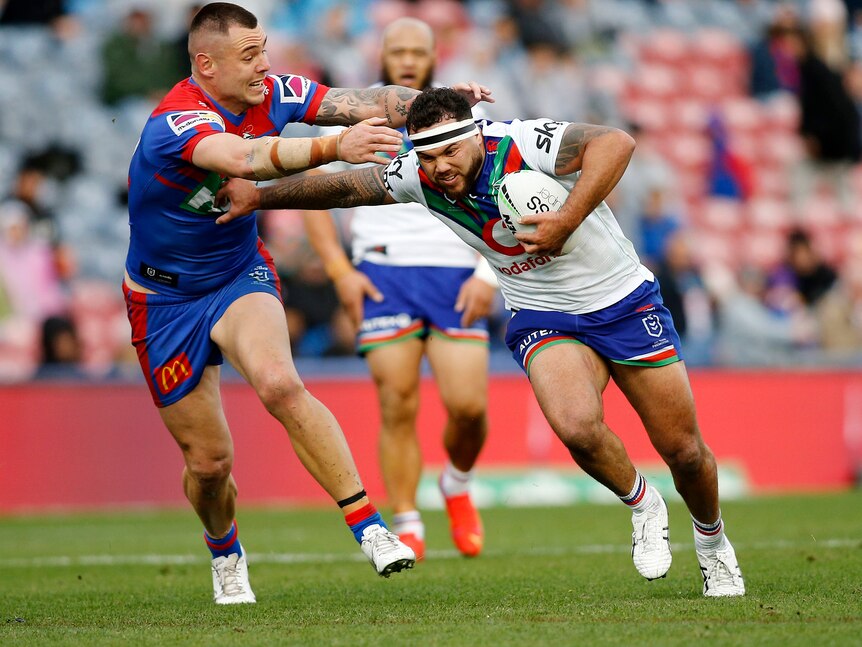 Saturday football begins with the Warriors welcoming the Knights to their home away from home in Redcliffe, with the New Zealanders hoping to break a three-game losing streak.
Next, the Rabbitohs take on the Wests Tigers at Sydney's Olympic Stadium, hoping for a win to retain their place in the top eight.
The final game of the day sees a fourth vs seventh clash between Cronulla and the Roosters at Shark Park.
Check out all the live scores and stats below.
Warriors versus Knights
Team Stats
game by game
Rabbits vs Tigers
Team Stats
game by game
Sharks versus roosters
Team Stats
game by game
Fixtures
Ladder
Job , updated