A luxurious way to get to the City by the Bay…
Locals looking to visit the "Golden City" without hopping on a plane have a low-cost option this fall.
All Pacific Coast cruises departing from California cities en route to Vancouver are either sold out or have already taken place. Looking ahead, however, there are still a few affordable options this fall.
One of the best deals leaves Vancouver on Saturday September 24 and spends two days at sea before disembarking in San Francisco on Tuesday September 27.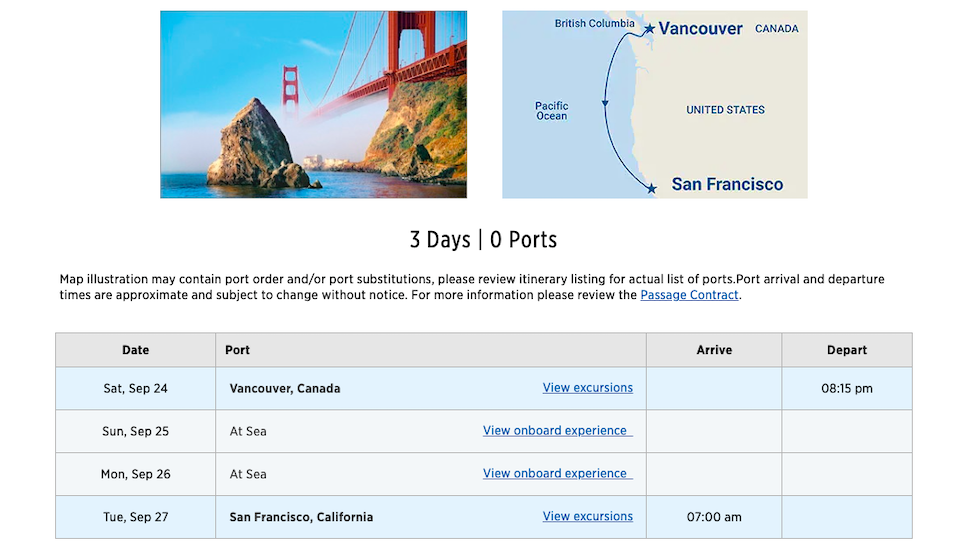 The total cost for two people for an inside cabin is US$626, which converts to CA$821.02. The total price per person is CAD $410.51 including taxes and fees.
Not only does this cost include your transportation on a beautiful five-star ship, but it also includes meals, entertainment, snacks, and accommodations. The only thing it does not take into account is alcohol, but you can choose to buy a drinks package which can reduce the cost of your expenses.
The ship is the five-star Royal Princess, which offers swimming pools, a basketball court, a tennis court, hot tubs, a theatre, mini-golf, renowned spa treatments, movies under the stars, a jogging track and much more.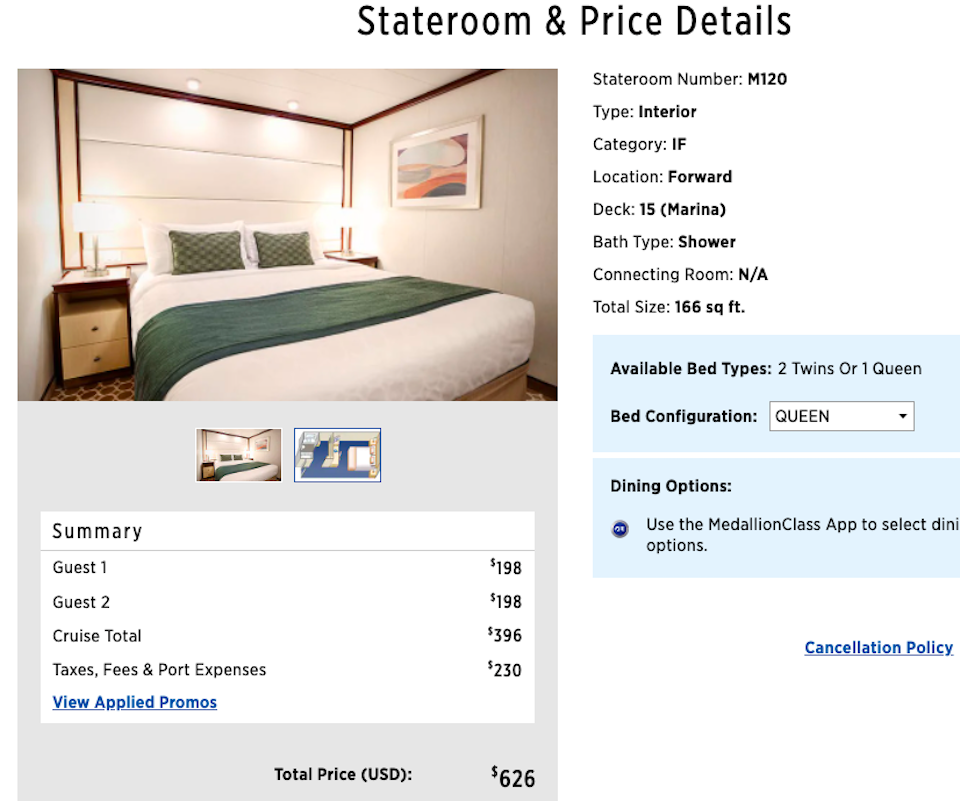 Find out what the COVID-19 situation was like on the first cruise to sail in Vancouver.
Book your cruise with Princess Cruises.
Metro Vancouver Residents: What You Need to Know About Traveling Right Now
Canada dropped its coronavirus test requirement to enter the country, but many health restrictions remain in place after the federal government's announcement.