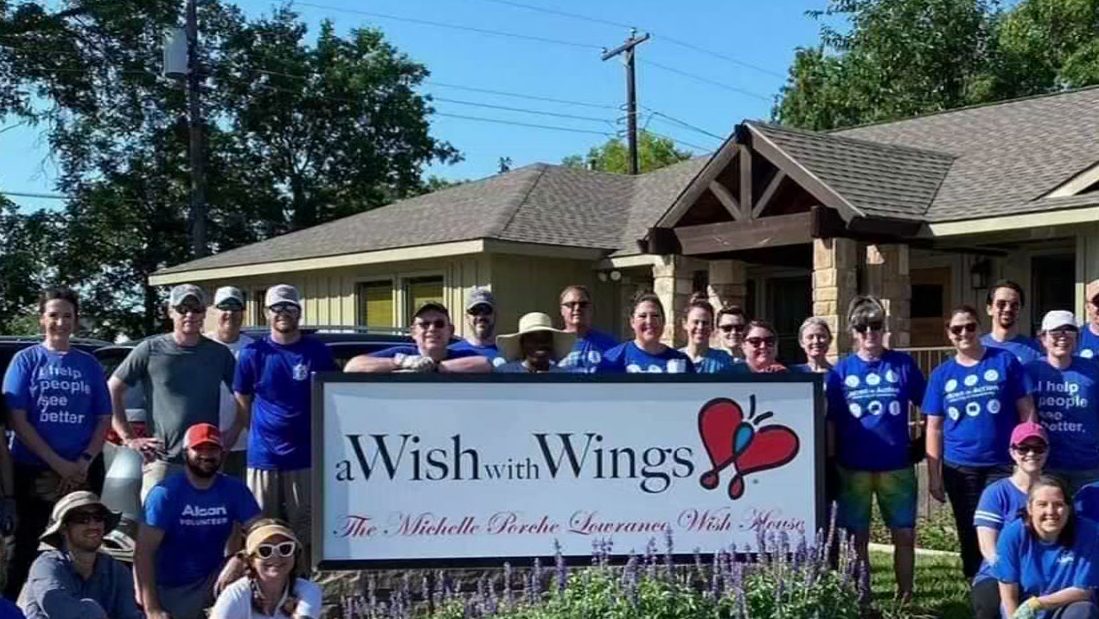 Certain desires and wills have brought something good to a nonprofit organization that helps sick children across Texas.
A team of Fort Worth-based Alcon employees spent a hot day cleaning up a lot near a place called The Wish House.
The Wish House is the headquarters of the non-profit organization A Wish with Wings.
Executive Director Judy Youngs says the group called Alcon in Action has worked miracles in a short time.
She says they deserve a shout out and a cold shower for all the hard work they put in on a triple-digit day and never complaining about the heat.
A Wish with Wings grants the wishes of children in Texas who are battling life-threatening conditions. Over 1,700 wishes have been granted over the agency's 40-year history.