For a year, Angela Cooney has been doing the opposite of what doctors are normally trained to do: helping people end their lives.
Key points:
Adoption of WA's VAD program was higher than expected
It has been viewed by people from all walks of life
Their average age is 73 and most suffered from cancer-related conditions
Dr Cooney is often their first step to accessing Western Australia's voluntary medical assistance in dying scheme, and in many cases also their last.
For some of the more than 171 West Australians who have used the scheme since it came into effect exactly a year ago, she has been there to help them and their families through their final moments.
"It's absolutely anathema to a lot of doctors," she said.
"It's not easy, and I stay up at night mentally rehearsing the script, how it's going to go, to make sure I'm doing it right. And I live in fear that I'm wrong so that person suffers any further."
But Dr Cooney said the value of the service far exceeded the personal cost of administering it.
More support than expected
Based on the most recent data, 682 people took the first step in the first 12 months of WA's Voluntary Assisted Dying (VAD) laws, of which around a quarter ultimately used the program to end their their days.
That's between three and four times more than expected, according to Scott Blackwell, who chairs WA's voluntary assisted death board.
"There were so many requests and we wondered if it would slow down, but now more people are finding out and it's not slowing down at all," he said.
This unexpected request also caught the government off guard and forced it to pay an additional $1.6 million to keep the program up to speed.
Two-thirds of cancer-related cases
Those who entered the program had an average age of 73, with slightly more men than women completing it.
Of these, 65% had been diagnosed with cancer-related illnesses, 15% were neurology-related and 8% had respiratory problems.
The vast majority, 79%, were in the metropolitan area, with the remaining 21% spread across the rest of WA.
These numbers roughly correspond to the distribution of WA's population between city and country.
From opponent to defender
About 20 years ago, Simon Towler was the state chairman of the Australian Medical Association, pleading on the radio against euthanasia campaigner Philip Nitschke.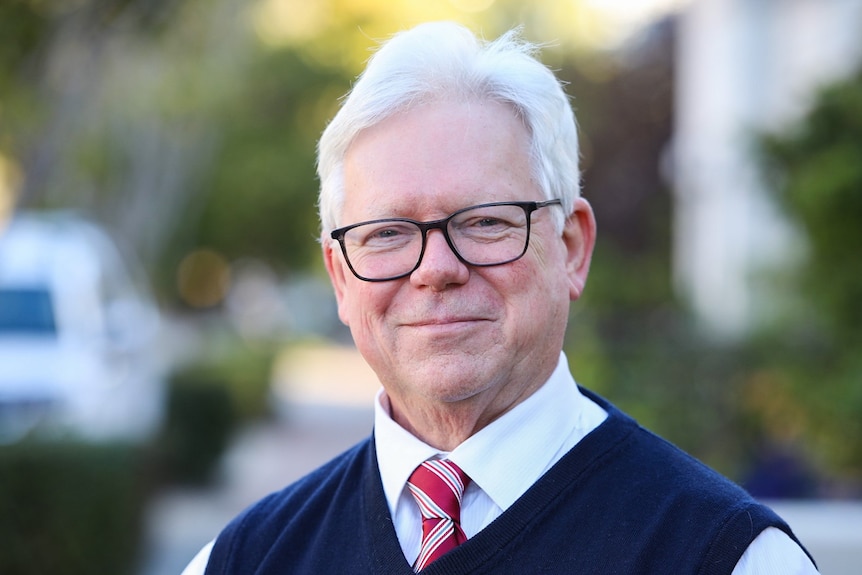 He is now one of the state's leading VAD providers, having seen both the public demand for voluntary euthanasia, but also the plight of families left with no choice at the end of life. 'loved one.
"There's been a lot of talk around VAD — that it's going to be the wealthy western suburbs, aging men who will have access to VAD," he said.
"That hasn't been the experience in this state.
"We've had everything from very wealthy people to very poor people, we've even had native people accessing VAD when there were comments [saying] that wouldn't happen."
And while he admitted it could be "terrifying" to be involved, he described the "absolute privilege" of being part of the process.
Both Dr Cooney and Dr Towler said the value of the program often lies in giving people a sense of control, when much of their situation is out of their hands.
"A lot of the suffering from this is more existential," Dr. Cooney explained.
"It can be fear of pain or fear of being out of breath, drowning in own secretions in recent days, helplessness."
This is in addition to the fact that people are unable to do the things that brought them joy or worry about their families seeing them suffer.
'Part of the fabric of end-of-life care': Minister
Health Minister Amber-Jade Sanderson, who played a key role in fighting WA's euthanasia legislation through parliament, explained the importance of the laws in the same way.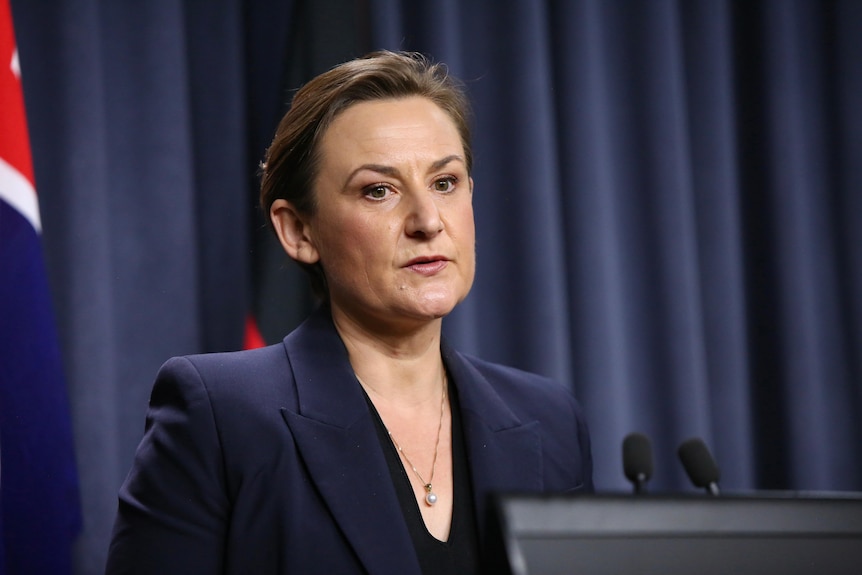 "Palliative care is fantastic medicine and it can actually help most people at the end of life, but there are illnesses that cannot be relieved by palliative care," she said.
"It's an important part of their end-of-life journey, providing comfort and reassurance that they will have a sweet end.
"We don't see a lot of media, we don't see a lot of attention given to him, and that's frankly as it should be.
"It's just part of the fabric of end-of-life care, and it's also been accompanied by significant investment in palliative care in WA so people have a real choice."
Law changed after intense political wrangling
WA's voluntary euthanasia laws came after a long debate, both inside and outside parliament, with the lower house sitting lasting nearly 9pm.
It ended with legislation containing over 100 guarantees, including that the person accessing the program be:
18 or older
terminally ill with a condition causing intolerable suffering
likely to die within six months, or 12 months for neurodegenerative diseases.
They must make three death applications – two verbal and one in writing – with two independent doctors overseeing the process.
Once the requirements are met, a person can choose to administer the VAD substance themselves or have it done by a qualified doctor or nurse.
Not everyone is able to follow
Dr. Towler said that even after this process is complete, about a third of people who received the drug by mouth would never take it.
Throughout the process, a person must have the ability to make decisions on their own, which may be difficult for some.
"It happened to us, that every time you walk in, [people say] "Yes, yes, I really want to do this, please help me, thank you very much," Dr Cooney said.
"And you walk in on the last day with the medicine and you say to the person, 'so why am I here?' And they look out the window and they have no idea who you are or why you're here.
"All bets are off. There is nothing you can do for this person. There is no provision for prior consent, and that's how it is for now. Maybe that will change in the future."
"Quality" doctors rising to the occasion
Even after a year, there are only 66 doctors in WA who have completed the training required to participate in the program.
They are assisted by a group of "care navigators" who accompany people throughout the VAD process.
"I have to admit that during the implementation we weren't sure who could step in to do this job, but it was really impressive to see the quality of the person who signed on to do this job. ", said Dr. Blackwell.
"I think it's really the glue that holds it together."
The program was also put in place to ensure that geography is not a barrier, which in some cases may involve the government paying people like Dr. Cooney to travel across the state.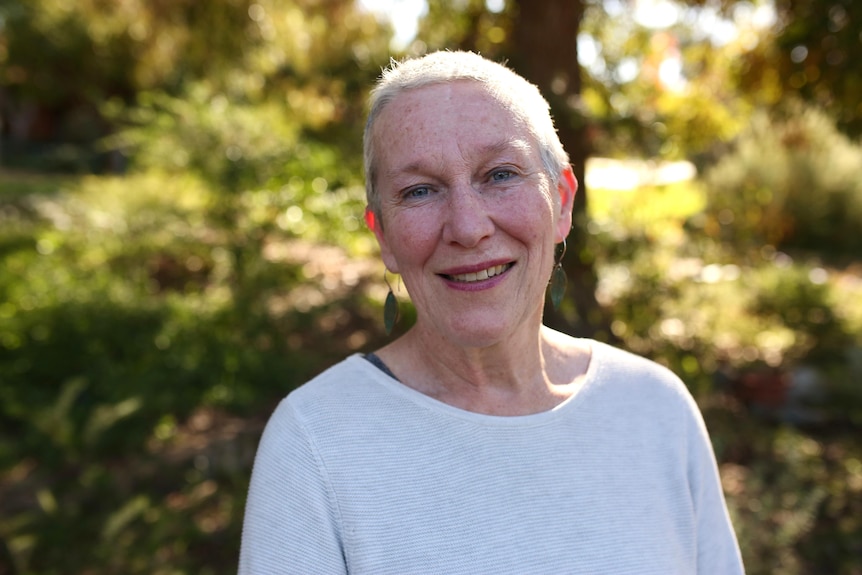 "That's wonderful…when we first started doing this in WA, not every state had come to the party. So Medicare had no say in that. [and] there is no provision for this service in Medicare," she said.
This means doctors often have to foot the bill for some of their services, which Dr Towler described as "unsustainable" in the long run.
This is something doctors want to see changed, with some hoping it will happen soon, given that all states have now passed laws to enable VAD.
The territories cannot do the same due to a federal law passed in 1997.
Ms Sanderson said that would be the next step for the federal government, to give all Australians a choice over the end of their lives.